Carcer Voluntarius
March 2019
Responsibility
Carcer Voluntarius performs double bill repertory theater.
LILLE EYOLF (Henrik Ibsen)
ENTERTAINING MR SLOANE (Joe Orton)
Actors create identities, ages, genders
Two families in a recent past
Inappropriate behaviour
A soundtrack of seventies hits
We feed the audience with fact and fiction
We share emotions
We share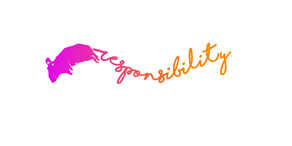 More information
www.cvresponsibility.com
Dutch and English surtitling
April 25, 26 and May 2, 3, 4, 5
8.00 PM
Salco – Geldenaaksebaan 277 3001 Heverlee
April 27, 28
8.00 PM
30CC/Wagehuys – Brusselsestraat 63 3000 Leuven
September 2018
Responsibility
In season 2018-2019 Carcer Voluntarius plans a theater experience based on several classical theater texts on responsibility of the old for the young, of parents for children and of the mighty for the repressed. In this respect we will investigate contemporary morality issues considering the creation of identity, in "real life" and in theater.
Performances in April 2019 will be the final destination of a journey that will start in September 2018 on different social media. Our creation process will be shared on a specific website, a Youtube-channel, Instagram, Twitter, Facebook and an online-forum.
Carcer Voluntarius
We hope using English as a main language, and English subtitles in our Dutch-spoken performances, will open up our small story to a broader audience. From 2018 "Willighe Vanckenis" becomes "Carcer Voluntarius" as well, and the title of our new project will not only be "Verantwoordelijkheid", but also "Responsibility". All aboard!